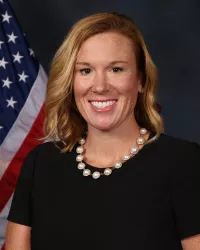 Hilary VanOrsdel

Administration

Title: Human Resources Director

Phone: 843-797-6220 ext. 1138
Hilary VanOrsdel joined the City of Goose Creek team in 2020 when she became the City's Human Resources Director. Hilary has earned the Certified Professional credential through the Society of Human Resource Management. She oversees the day-to-day operations of the Human Resources Department that serves over 300 City employees. Her responsibilities include implementing and enforcing internal programs and policies, and supporting City departments.
« Back to Staff