The City of Goose Creek Public Works is a multi-functional organization dedicated to providing quality, efficient and cost-effective public services.
Divisions
The Public Works Department consists of five divisions: 
Though all divisions directly affect the quality and upkeep of Goose Creek, the Water, Sanitation, and Maintenance divisions are most visible and provide services directly to the citizens. The Garage Division serves to repair and maintain the city's vehicles, heavy equipment, and small engines.
Water System Improvements Project
Construction upgrades and improvements to the City of Goose Creek water distribution system were financed by the Drinking Water State Revolving Fund. The Drinking Water State Revolving Fund is administered by the South Carolina Department of Health and Environmental Control (DHEC) with joint funding from the U.S. Environmental Protection Agency and the state of South Carolina. This project will consist of the installation of a one and one-half million gallon (1.5MG) elevated water storage tank as well as nearly twenty-six thousand linear feet of large diameter water main to provide quality water service and fire protection to our customers. Benefits of the project include integrating the upper and lower portions of the system together to provide redundancy to the system, increased availability of domestic water to meet future demands and increased water storage to meet the fire protection needs of our customers. Drinking Water State Revolving Fund programs operate around the country to provide states and communities the resources necessary to maintain and improve the infrastructure that protects our valuable water resources nationwide.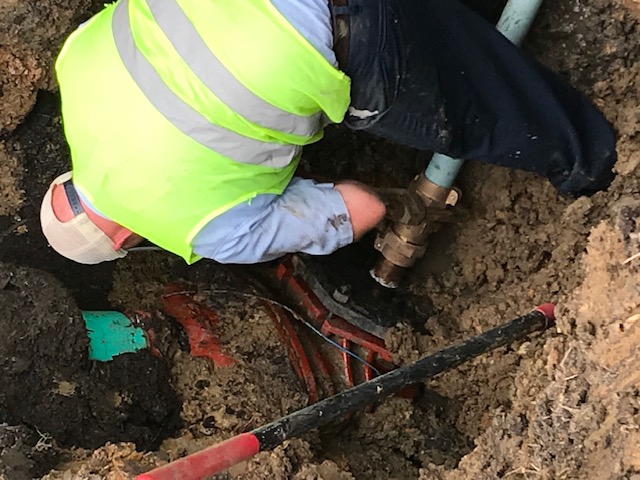 ---
Contact Us
Department of Public Works
200 Button Hall Ave.
Goose Creek, SC 29445
Phone: 843.824.2200