Firefighter/EMT/Paramedic Recruiting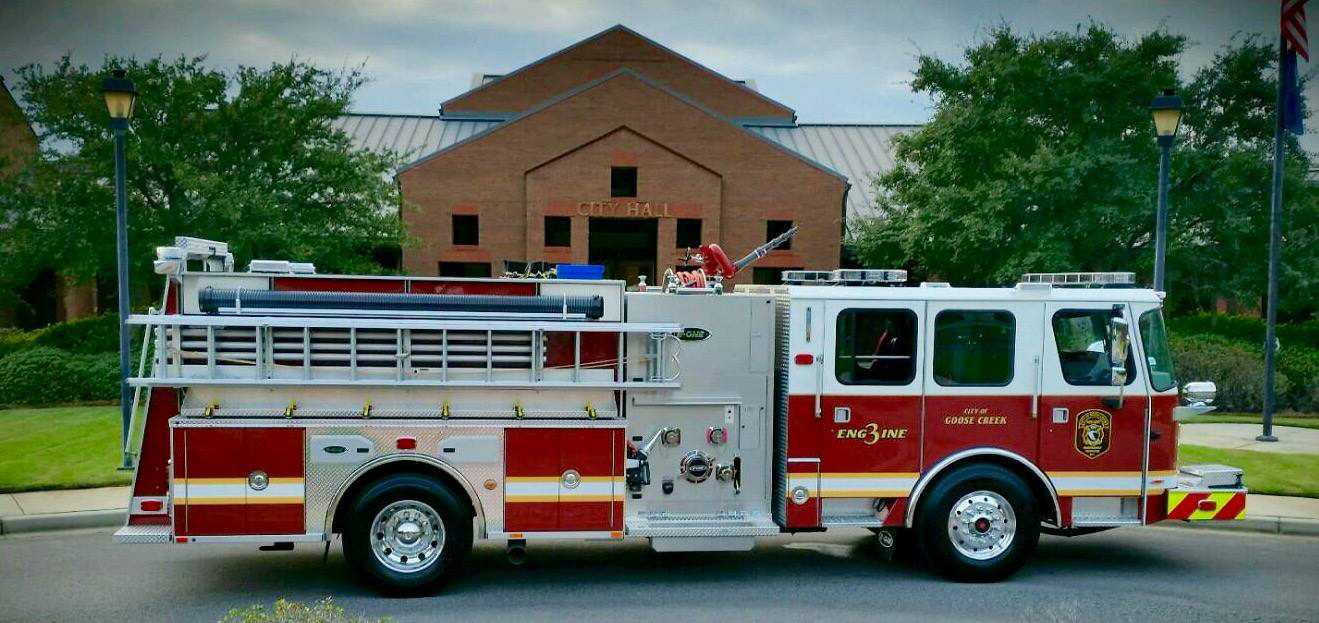 Our Goal
The City of Goose Creek Fire Department is dedicated to the citizens of the City in providing life saving and property protection services. Responding to emergency situations is very challenging, but rewarding to those who commit to a career of public service.  As such, we consider only the best qualified candidates who have demonstrated positive character and integrity in their personal and professional lives to fill our vacancies.  
The information on this page is not all-inclusive but is intended to assist prospective applicants with making a decision to pursue a rewarding career with our Fire Department.
Watch the Fire Department's year in review video.
After you review this page, visit the City's employment page to check the latest job opportunities.
Compensation
An applicant with EMT or Paramedic certifications are offered compensation based on training, experience, and education. Fire personnel are evaluated annually and receive pay-for-performance increases (as approved in each budget cycle) commensurate to their evaluation score.
Benefits
The City of Goose Creek has a new benefits plan with the Public Employee Benefit Authority (PEBA). For 2022, individual medical, dental, life, disability is offered at no cost to the employee. The City offers a full complement of benefits to include medical, dental, vision, disability, $5,000 tuition reimbursement, annual leave, sick leave, 10 holidays, flexible spending accounts, company-paid life and disability, wellness program with time off, optional 401k/457 plans accident/illness policies and much more. 
Retirement details: Fire personnel participate in the Police Officer Retirement System (PORS).  Fire personnel are eligible for retirement as specified at www.peba.sc.gov
Minimum Qualifications 
Qualifications depend on the position. Please view each job description for specific details.
Must be a high school graduate (diploma or GED) and a minimum of 3 years post-high school work experience (College counts towards work experience).
Must have a Class E driver's license issued in the United States and be able to obtain a South Carolina driver's license if hired
Two years experience in Firefighting and EMS preferred.
Must be a certified EMT or Paramedic through the State of South Carolina or nationally registered.
Firefighter I Certification required. Firefighter II Certification preferred.
Choose a career that matters and join our team!