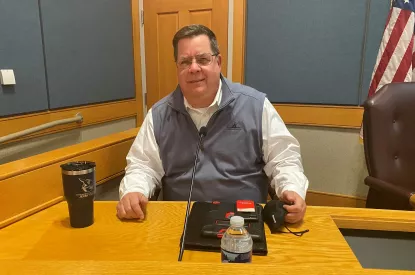 Tekac chosen to serve as Mayor Pro Tem

Dec 9 2020
Goose Creek City Councilmembers have unanimously chosen Councilmember Jerry Tekac to serve as the body's Mayor Pro Tem for the 2020-2022 term. The vote came at Council's regular meeting on Dec. 8, 2020 at City Hall.
Mayor Pro Tem Tekac was elected to Council in 2018 after previously serving from 2008 to 2016.
« Back to News