Summer fun in Goose Creek!

Jun 4 2021
What are your summer plans? There are lots of ways to have fun in Goose Creek, especially during the summer months. Below are our top 10 summer activities in Goose Creek. What would you add to our list? Let us know in the comments!  
#1 Go fishing
There's nothing better than fishing away an afternoon, and the lake behind the Municipal Center is our favorite fishing spot. It's open every day, from sunup to sundown.
#2 Read a book
The City's new Little Libraries can be found at Ryan Creek Park and in front of our Activity Center. Or, check out what the Goose Creek branch of the Berkeley County Library has to offer. The library is located at 325 Old Moncks Corner Road.
#3 Golf
Crowfield Golf Club is one of the most scenic golf courses in the entire state, and the course is open to everyone. Call for a tee time, or hit a bucket of balls at the Crowfield driving range. Learn more about the City golf course at www.CrowfieldGolf.com. And don't forget to check out the awesome bar & grill for a cool drink or a meal from Chef Mark.
#4 Take a walk – or a run!
The City's seven miles of hiker biker trails are a great way to exercise, either on foot or on a bicycle. The trails include the half-mile loop around the lake behind City Hall, where the upcoming GCPD Hot Pursuit 5K will be held (there's still time to register!)  On most Saturdays, check out the Goose Creek Farmers and Artisan's Market that is held at the Municipal Center on Saturday mornings from 9 a.m. to 1 p.m.
#5 Swimming
The City pool at Crowfield is open to all residents. Daily passes are available at the pool, or drop by the Community Center to pick up a seasonal pass. Call 843-569-4242 for more info.
#6 Summer Camps
Goose Creek Recreation has a host of summer camps for kids, from basketball to robotics. Check out the latest summer offerings. And speaking of Goose Creek Recreation, our state of the art Community and Activity Center includes an indoor track, weights, a climbing wall, basketball and  pickleball courts, and LOTS more! Call (843) 569-4242 for more details.
#7 Celebrate the Fourth
Our popular Fabulous Fourth in the Creek celebration is set for 6:30 to 9:30 p.m. on Sunday, July 4 at the Municipal Center. Come enjoy great music, great food and the best fireworks display in the Lowcountry!  Later this summer, don't forget to mark your calendar for one of our newest festivals, Kids Fest, on Saturday, Aug. 7 that celebrates the beginning of a new school year with lots of vendors, games, music and fun.  
#8 Have a picnic
There are lots of great spots for a picnic in Goose Creek, including at the new picnic tables that were recently added behind City Hall. Bring the family for a fun picnic in the sun. Another good idea: pick up lunch from a food truck in front of City Hall & turn it into a picnic at the lake. "Food at the Fountain" takes place every other Thursday – June 10, June 24, July 8, July 22, Aug. 5 & Aug. 19.
#9 Brush up on your Goose Creek history
Goose Creek is full of interesting history, and we're celebrating our 60th birthday in 2021. Historical markers located throughout the City are a great way to learn about your favorite hometown.
#10 Visit our City Parks
The John McCants Veterans Park is under construction, and we'll be celebrating its opening soon. In the meantime, there are a host of other City parks just waiting on you to visit.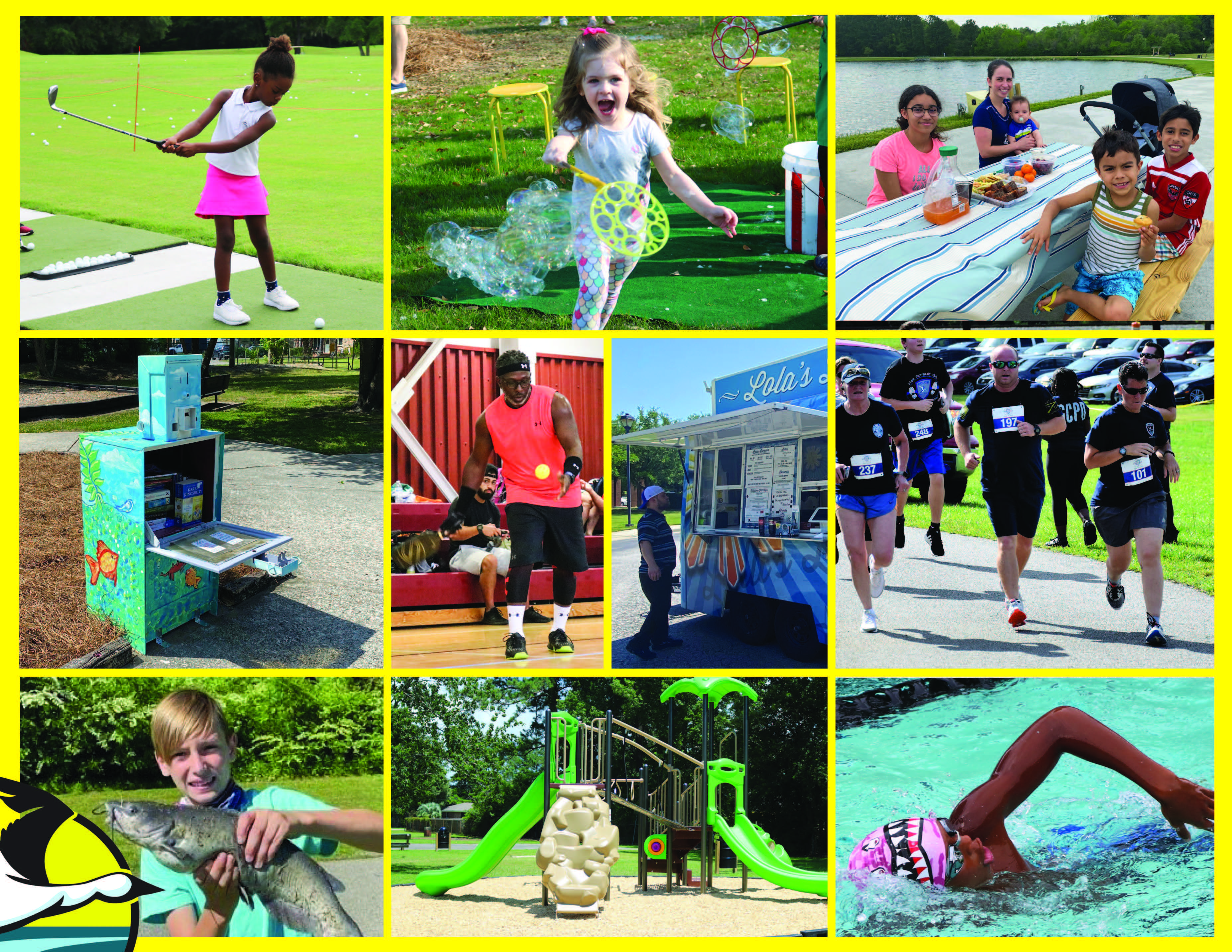 « Back to News