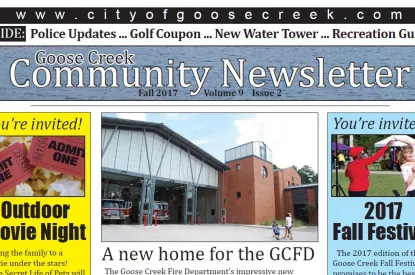 Fall newsletter available online

Sep 22 2017
The City of Goose Creek's 2017 Fall Newsletter has been published and mailed to residents. Extra copies of the newsletter are available at City Hall. The newsletter is also available for viewing and download online, by following the link below.
View the 2017 Fall Newsletter online.
« Back to News