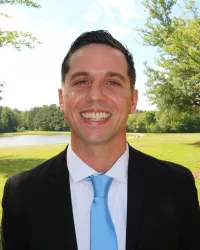 Christopher Harmon

Mayor & Council

Title: City Councilmember

Phone: 843-797-6220 ext. 1113
Christopher Harmon was re-elected to Goose Creek City Council in 2022. He previously served on Council after winning a special election in 2019.
After his family moved to Goose Creek when he was a young child, Councilmember Harmon attended Westview Elementary and Middle School, before playing soccer at Charleston Southern University. He would continue his college career at Francis Marion University, where he was also a member of the soccer team. He received a degree in Nursing. He and his wife live in Goose Creek with their three kids. 
"I am grateful to have grown-up in Goose Creek, and I want to say thank you to all the Leaders, City employees, and residents who have been part of our city's history and those in the present," Councilmember Harmon said. "I enjoy being a public servant. Please reach out to me if I can help in any way."
« Back to Staff