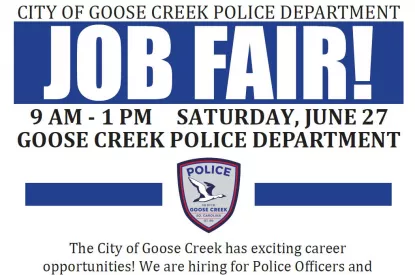 GCPD Job Fair

Jun 27 2020 9:00am - 1:00pm

Goose Creek Police Department, Municipal Center
The City of Goose Creek has exciting career opportunities! The City is currently hiring for Police Officers and Police Communications, and the Goose Creek Police Department will host a job fair from 9 a.m. to 1 p.m. on Saturday, June 27 at the GCPD. Everyone is invited to come learn more about a career in law enforcement.
« Back to Events