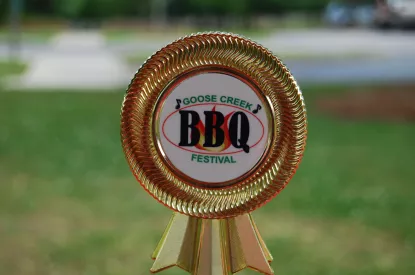 Wanted: Expert barbecuers for 2017 cook-off

Jan 19 2017
The City of Goose Creek Recreation Department is accepting applications for teams to compete in the 2017 Backyard BBQ Cook-Off!
The competition will be held at the Sixth Annual BBQ Festival on Saturday, April 22 at the Municipal Center. Applications are available at the Community Center. Visit www.goosecreekrecreation.com under "Special Events" for more information, or call (843) 569-4242.
« Back to News