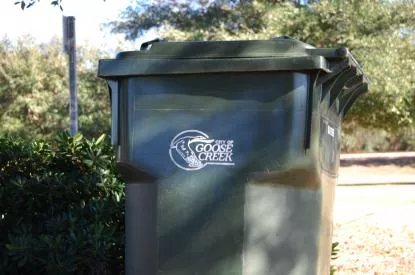 TRASH PICK UP Suspended because of hurricane

Aug 30 2019
Update: Trash pick-up will not take place at least through Thursday (Sept. 5) in Goose Creek because of Hurricane Dorian. We'll update this schedule as soon as possible when the information is available.
***
All City of Goose Creek offices will be closed on Monday, Sept. 2, 2019 in observance of the Labor Day holiday.
All trash scheduled to be picked up on Sept. 2 will instead be picked up on Tuesday, Sept. 3. The rest of the week will be unchanged.
Sanitation schedule for the week of Sept. 2:
Monday, Sept. 2: Trash will be picked up on Tuesday, September 3
Tuesday, Sept. 3: Regular Tuesday Schedule
Wednesday, Sept. 4: Regular Wednesday Schedule
Thursday, Sept. 5: Regular Thursday Schedule
Friday, Sept. 6: Regular Friday Schedule
« Back to News