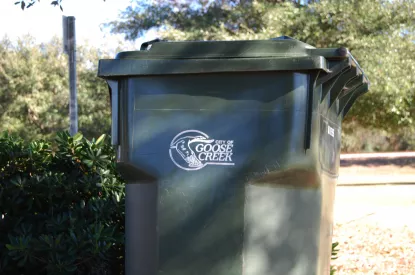 Trash pick-up schedule for July 4 announced

Jun 27 2017
The offices of the City of Goose Creek will be closed on Tuesday, July 4, in observance of Independence Day.
Trash pick-up scheduled for July 4 will instead take place on July 5. All other pick-up days will continue as usual.
The sanitation services calendar for the week of July 3 is as follows:
Monday, July 3: Regular Monday Schedule
Tuesday, July 4: Pick up will be Wednesday, July 5
Wednesday, July 5: Regular Wednesday Schedule
Thursday, July 6: Regular Thursday Schedule
Friday, July 7: Regular Friday Schedule
« Back to News