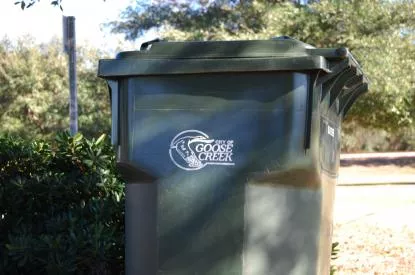 Trash pick-up Schedule for Independence Day

Jun 27 2018
All City of Goose Creek offices will be closed on Wednesday, July 4, in observance of the Independence Day Holiday. Goose Creek Recreation facilities will also be closed.
If your trash is scheduled to be picked up on Wednesday, it will instead be picked up on Thursday. The rest of the week's pick-up schedule is not changed.
The City's sanitation services for the week of July 2 will be as follows:
Monday, July 2: Regular Monday Schedule
Tuesday, July 3: Regular Tuesday Schedule
Wednesday, July 4: Pick up will be Thursday
Thursday, July 5: Regular Thursday Schedule
Friday, July 6: Regular Friday Schedule
« Back to News