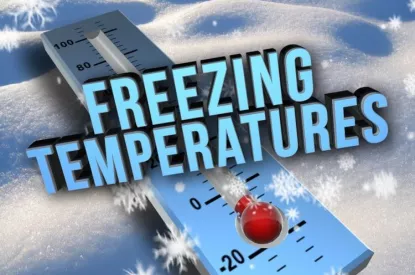 Take precautions as freezing temps expected

Dec 21 2022
Due to the freezing temperatures expected beginning on Friday, Dec. 23, residents are encouraged to check exposed water piping and equipment to ensure proper protection from the freezing temperatures. Don't forget about pipes in uninsulated areas such as crawl spaces, garages and above ceiling insulation in attics.
If you choose to drip a faucet as a means of protection, it is best to drip the faucet that is the farthest from the point water enters your home. It is also a good time to check the isolation valve to the plumbing in your home and make sure it is accessible.
If a pipe does burst and you do not have an isolation valve, the water department will respond to emergency calls throughout the weekend in order to shut the water off at the meter so that homeowners can make repairs. That number is 843-824-2200.
« Back to News