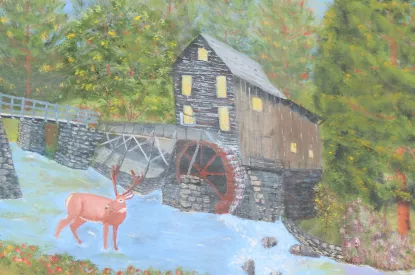 Summerville Artist Guild featured at Community Center

Jan 6 2020
Pieces of art from the Summerville Artist Guild are currently on display at the Goose Creek Community Center.
The Community Center, located at the Michael J. Heitzler Recreation Complex at the Goose Creek Municipal Center, features a different artist or artists every month. 
Over 100 local artists are members of the Guild, which is dedicated to increasing interest in the Visual Arts. Learn more about the Summerville Artist Guild.
« Back to News