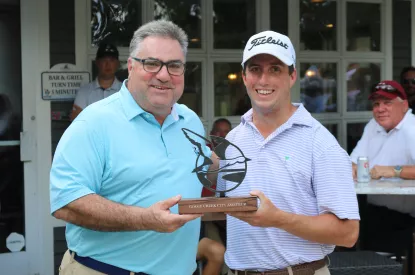 Stephenson captures inaugural City Amateur golf tournament

Jul 16 2023
Patrick Stephenson – who played college golf at East Carolina University – is the champion of the inaugural Goose Creek City Amateur golf tournament.
Stephenson won the championship with a four-under-par 140 for the two-day, 36-hole tournament.
Stephenson finished three shots ahead of Jacob Traylor, who shot a one-under-par score of 143. Armand Loscalzo (147, +3); Brandon Bradosky (149, +5); Martin Summer (150, +6); and Jamen Sanders (152, +8) rounded out the top six finishers.
The event saw 100 golfers from the state and region compete under sunny skies on Saturday and Sunday, July 15 and 16, at Crowfield Golf Club in Goose Creek.
Stephenson graduated from ECU in 2021 after growing up in Four Oaks, NC. He considered turning pro after his college career before beginning a career in the Insurance industry in Columbia.
Friday's practice round was Stephenson's first time playing Crowfield. "I like how strategic it is," Stephenson said of the Goose Creek course. "It's tight … I only hit four drivers today, and five on Saturday. I really like it. There are a lot of dog legs and short holes, but it's not easy."
Stephenson shot a 67 on Saturday, which was good enough for a three-stroke lead heading into Sunday's final round. He would maintain that lead throughout the tournament's final 18 holes. "I pretty much knew where I stood all day," he said. "I had a consistent 3-to-5-shot lead all day."
Stephenson is the reigning champion of the Columbia City Tournament, a title he will defend next week. He said that he enjoys playing competitively. "Anything on the weekend that's within driving distance, I'm going to play in it," he said.
Goose Creek Mayor Greg Habib presented the championship trophy to Stephenson on Sunday. "We're really proud and thankful that you came to play," Mayor Habib said. "Thank you so much, and congratulations."
Mayor Habib praised the Crowfield staff for a great event, which will showcase the City of Goose Creek's golf course for years to come.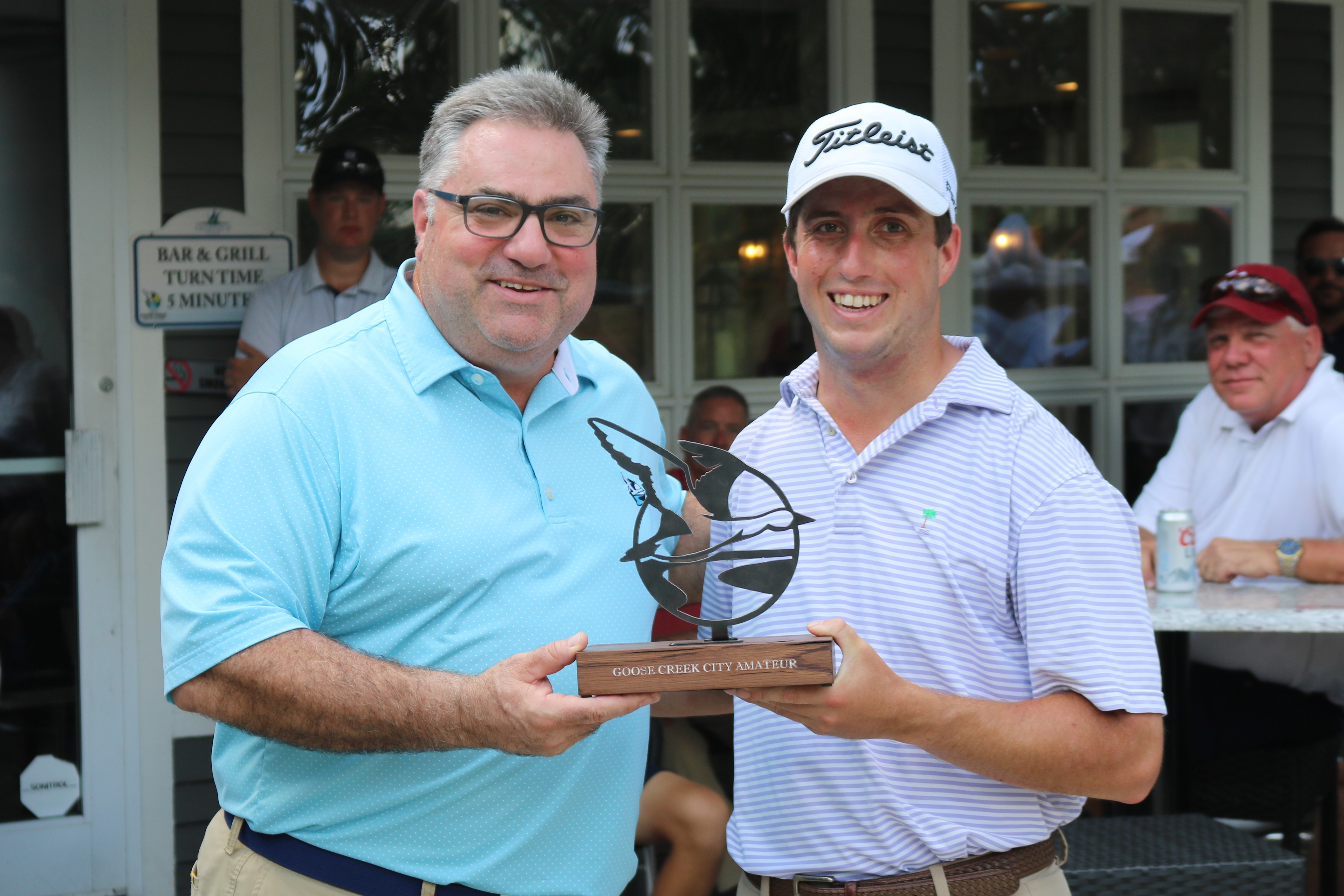 « Back to News