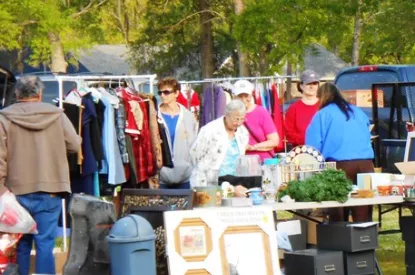 Spots available for upcoming Giant Yard Sale

Feb 22 2018
Reserve your spot today for the Giant Goose Creek Yard Sale! The popular event, which is held twice a year, is scheduled for 8 a.m. to 12 noon on Saturday, April 7 at the Casey Community Center.
Register at the Goose Creek Community Center to rent a space to sell your household items. The cost is $10 for residents and $15 for non-residents. 
The sale features over 50 vendors that sell a wide range of items at great prices. For questions or more information, call the Goose Creek Community Center at (843) 569-4242.
« Back to News