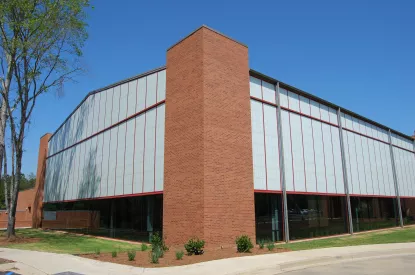 Residents invited to Activity Center ribbon cutting and Recreation complex renaming

May 8 2018
Goose Creek residents are invited to celebrate the city's new Activity Center at a ribbon cutting at 10:30 a.m. on Friday, May 18. The Activity Center is connected to the existing Community Center at the Goose Creek Recreation Complex (519A Goose Creek Boulevard).
At its May 8 regular meeting, City Council unanimously voted to rename the entire Goose Creek Recreation Complex after former Mayor Michael Heitzler. An official renaming of the complex will be part of the May 18 celebration.
The new Activity Center will house a 9,000-square foot gymnastics center that will be one of the best in the region.
Everyone is invited to the May 18 event.
« Back to News