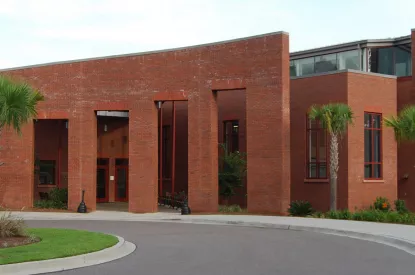 Recreation facilities to reopen June 1 with restrictions

Jun 15 2020
June 15 Update: Because of the ongoing COVID-19 situation, and in light of the latest guidance/suggestions from the State of South Carolina, Summer Basketball has been cancelled and will not be offered this year by Goose Creek Recreation. We look forward to organized basketball returning to our Community Center as soon as possible, and will continue to keep everyone updated. For additional questions or information, please call (843) 569-4242. Thank you again for your patience and support.
Update: The opening of our City pool at Crowfield will not take place on Saturday, June 6 as originally planned. A delay in the completion of an ongoing renovation at the pool has caused this change. We will open the pool as soon as possible, and will share the new reopening date when it is confirmed.  
All City-owned playgrounds have reopened. 
Goose Creek Recreation's Activity Center and Community Center reopened with restrictions on Monday, June 1. Summer camps will begin on June 15; each camp will have limited space to ensure social distancing. Gymnastics will be offering make-up classes from those missed in March.
We will observe a number of restrictions at both the Community Center and Activity Center. Capacity will be limited in the weight room and cardio deck, and the cardio deck will be broken up into two lanes to promote social distancing. Pickleball will be available on Court 2 only from 9 a.m. to 12 p.m. on Monday, Wednesday & Friday. Open play basketball will be scheduled each day on Court 1. Those dates and times will be announced here on June 1. Wall signs and floor signs will be placed around each building to promote social distancing.
The basketball courts in Goose Creek Recreation's Community Center are available for open play from 6 a.m. to 8:50 p.m. Monday through Friday, and 7 a.m. to 6:50 p.m. on Saturday and Sunday from today until June 14. Updated hours for June 15 will be announced this week. The maximum capacity for the basketball courts is 35. For now, the courts are available for free shoot only.  Players may shoot on the designated baskets in the gym. No games of any kind -- including full court and half court games – will be allowed. All basketball players must bring their own ball to the gym. When not shooting, players must practice social distancing in the gym/bleachers.
The following guidelines apply to our fitness center:
• We are promoting a "workout and leave" environment; please keep your workout to 60 minutes or less.
• Upon entering the building, all members will be given one towel for cleaning the equipment. When exiting the building, the towel will be disposed of in a laundry basket provided at the front doors. There will be cleaning bottles/sanitizer provided for each piece of equipment.
• All members are required to clean the equipment they use.
• Please bring your own sweat towel from home.
• The walking track has two lanes, an inside lane and an outside lane. The space for the middle lane is for passing only. Please walk single file.
• Some pieces of cardio equipment will be closed to maintain social distancing. This equipment will have a sign on it. Please do not use those pieces of equipment. We will rotate equipment weekly.
• Members will be required to keep their belongings near them or on them in a fitness bag (phone, keys, bottle water, towel, etc.).
• Restrooms will be open, but showers and lockers will remain closed.
• No water fountains will be in use; please bring your own water, Gatorade, etc.
• Childcare will not be available. The climbing wall will be closed. 
• Because we may reach maximum capacity during peak times, delays should be expected.
We appreciate everyone's patience and cooperation. If you have specific questions regarding the Recreation facilities or programs, call (843) 569-4242. Thank you!
« Back to News