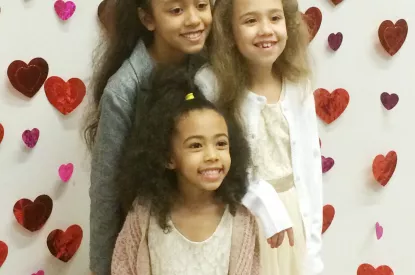 Rec plans Valentine's events

Jan 23 2017
Are you ready for Valentine's Day?
Registration continues through Feb. 3 for Goose Creek Recreation's Daddy-Daughter Dance from 6 to 8 p.m. on Feb. 10 for girls ages 4 to 10. Stepdads, grandfathers, uncles and big brothers are welcome!
Registration is also underway for a Valentine's Day "Crafternoon" from 1:30 to 3 p.m. on Feb. 14, featuring card making and cookie decorating for ages 2 to 5. Both events will be held at the Community Center. Call (843) 569-4242 for more information.
« Back to News