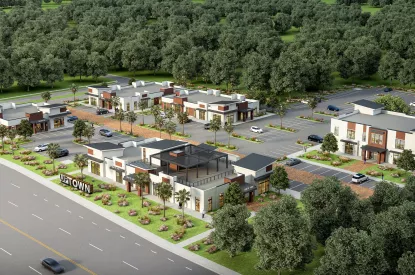 Public-private partnership brings $50 million investment to Goose Creek

Oct 5 2022
The City of Goose Creek and Urban Core Advisors have announced a public-private partnership for the Uptown development at Carnes Crossroads. The exciting project represents a $50 million investment in the City.
Uptown development will contain over 100,000 square feet of commercial buildings—including restaurants, retail, and flex space. The project will also have public green space to be programmed by the City once construction is complete.
"I could not be more excited about this transformative partnership," Goose Creek Mayor Greg Habib said. "This initiative is another game-changer, as we continue to make the best place to live, work and play even better."
The City entered into a partnership with the developer to maximize the community's use of the green space and to help make Uptown a true destination development. The public spaces -- "The Promenade" and "Grand Lawn" -- will host events, happy hours, and concerts and many other community activities throughout the year.
The development will feature high-end architectural design and enhanced walkability to draw visitors. The concept is to make the development a destination in itself, like many of the walkable urban nodes found throughout the Lowcountry. Uptown represents a $50 million investment in the City, and Phase I will break ground before the end of this year. The first commercial spaces will be open in the first half of 2023, and the entire project is slated for completion by 2026.
Gary White is the developer of Uptown and principal of Urban Core Advisors. "We are very excited to partner with the City on this project," White said. "We think this is a great example of how the public and private sectors can work together to create meaningful contributions to our community."
City of Goose Creek Economic Development Director Matt Brady said the project is a difference maker for the City. "Uptown will create a more urban node along a highway commercial corridor," he said. "The development will essentially a downtown destination with high end architecture and a built environment that is walkable and scaled to people."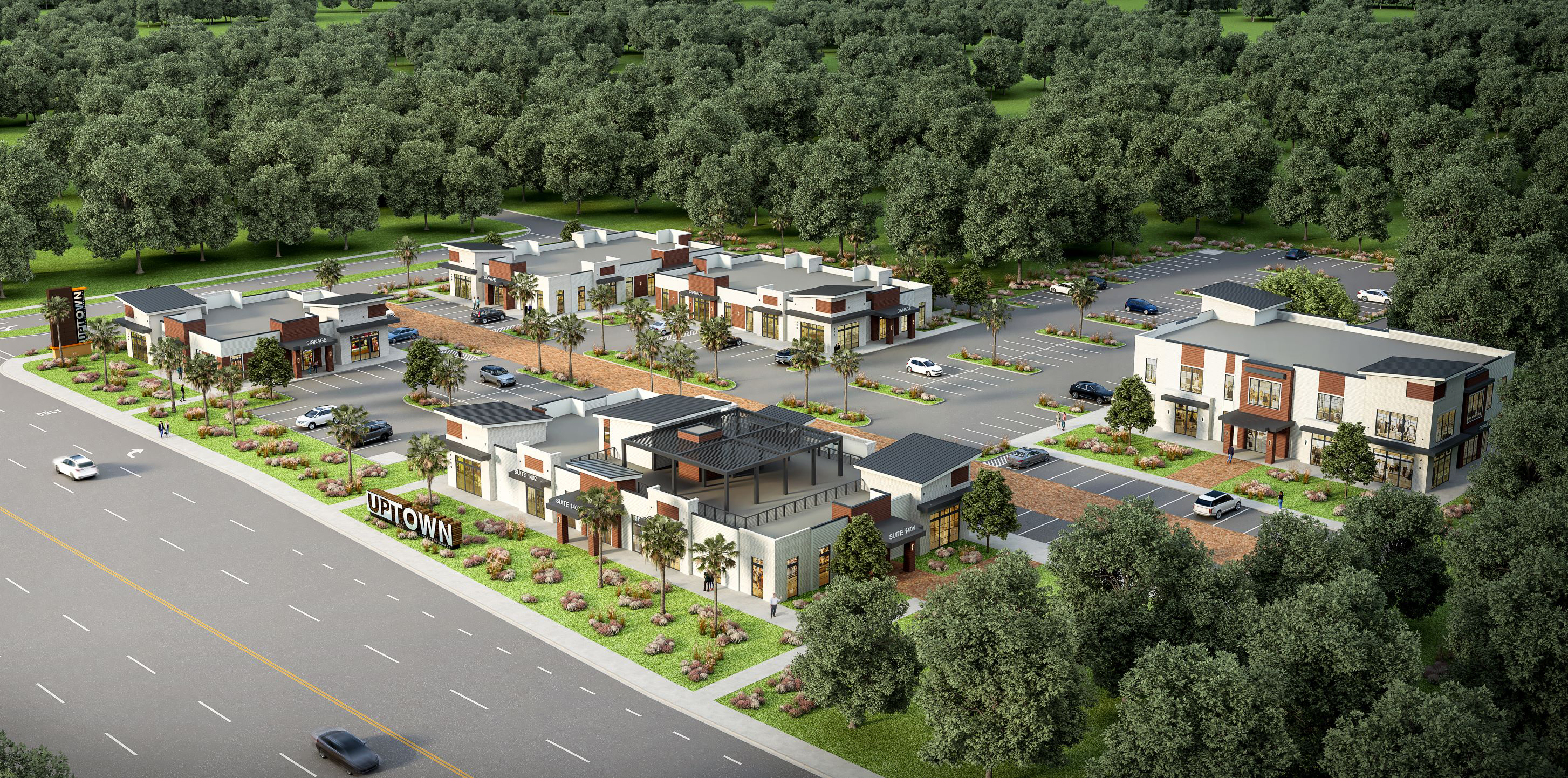 « Back to News