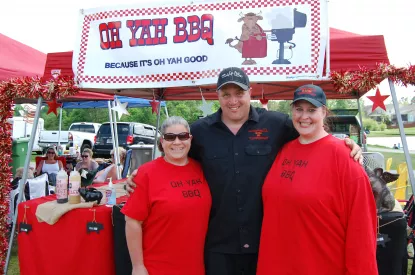 Oh Yah BBQ captures first place

Apr 25 2017
Hundreds of barbecue enthusiasts enjoyed the sunshine on Saturday as the Sixth Annual Goose Creek BBQ Festival took place behind the Municipal Center.
Oh Yah BBQ finished first in the Backyard BBQ Cook-off, followed by the cooking teams of Wholly Sow and The Little Grill That Could in second and third place, respectively. The Creekside Smokers won the People's Choice Award, voted on by festival attendees.
Congratulations to the winning teams, and thanks to everyone for making this year's festival another great day in Goose Creek!
« Back to News