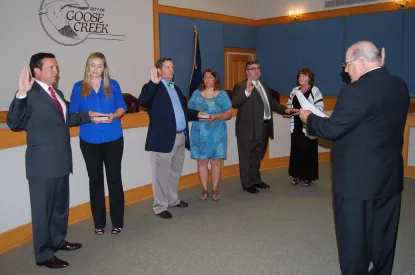 New City Council members sworn in

Apr 28 2016
New Goose Creek City Council Members Brandon Cox, Kevin Condon and Greg Habib were sworn into office on Thursday evening, April 28, 2016, by Goose Creek Mayor Michael Heitzler.
Dozens of family and friends of the new council members attended the swearing-in ceremony at the Municipal Center. Goose Creek City Council next meets at 7 p.m. on Tuesday, May 10.
« Back to News