New City App available for download

Sep 8 2022
Attention Goose Creek residents! A new app called Livin' in the Creek is available now on your mobile phone!
The free app includes a host of options for City residents. Users can report issues to the City, from traffic light concerns to potholes; request a bulk pick-up or a new trash container; find out information about Recreation events or City happenings; and much more. 
The app is available for download from the Apple or Google Play Store on your phone.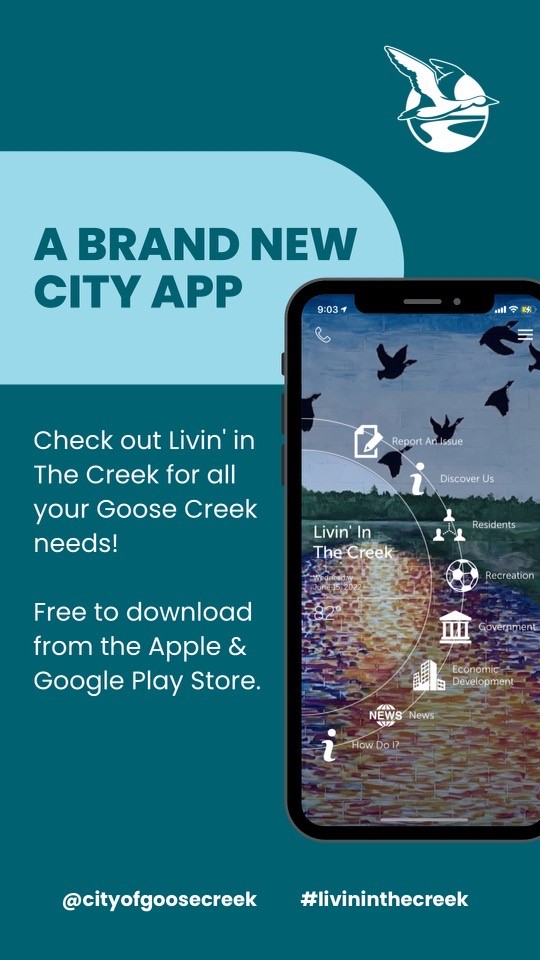 « Back to News