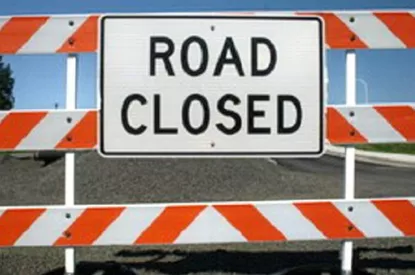 Military exercise to affect Redbank Road traffic

Jul 6 2017
A military exercise will temporarily close Redbank Road for a 10-hour period on Sunday, Aug. 6.
Joint Base Charleston has informed the City of Goose Creek that the Weapons Station is conducting an anti-terrorism/force protection exercise from July 31 to Aug. 11. During this exercise, Redbank Road will be temporarily closed to all non-Department of Defense identification card holders, from 7 p.m. on Sunday, Aug. 6 to 5 a.m. on Monday, Aug. 7.
Individuals with a DOD or other approved ID for entry, or those sponsored by a military member, will be allowed access through the Weapons Station Visitor Center located on Redbank Road.
The closure on Redbank Road will take place from the railroad tracks at the entrance of the Weapons Station to the intersection of Redbank Road and Bushy Park Road. 
Commuters requiring access to Bushy Park Road during this time period are to use Highway 52 to Cypress Garden Road as an alternate route.
This annual exercise is designed to enhance the readiness of Joint Base Charleston security forces, other services, and agency partners. This exercise is not in response to any specific threat, but is a regularly scheduled exercise.
Local area residents in the vicinity of the Weapons Station may see increased military activity and possible traffic and pedestrian congestion associated with the exercise. Measures have been taken to minimize disruptions within local communities and to normal base operations, but there may be times when the exercise causes increased traffic around bases or delays in base access.
Area residents may also see or hear security activities associated with the exercise. Advanced coordination has taken place with local law enforcement and first responders.
For questions or concerns, please contact Joint Base Charleston Public Affairs at (843) 963-5608.
« Back to News