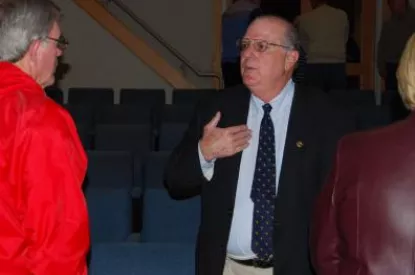 Mayor's town meeting to focus on business

Jan 6 2017
Goose Creek Mayor Michael Heitzler wants to talk shop with the city's business community.
The Mayor is inviting Goose Creek business owners and business leaders to a town meeting at 6:30 p.m. on Thursday, Jan. 26 at City Hall. On the agenda is a discussion of the city's strategic plans, with an emphasis on how those plans will impact business and industry. The meeting is scheduled to last about an hour.
Mayor Heitzler plans to include a question-and-answer session with attendees. "I look forward to meaningful discussions and an evening worthy of your time and attention," he said.
If you are interested in attending, please call (843) 797-6220 ext. 1113, or email [email protected].
« Back to News