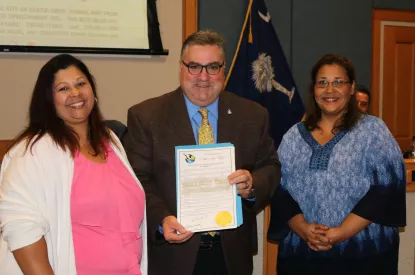 Mayor proclaims Native American Heritage Month

Nov 16 2023
Mayor Habib proclaimed that November is National Native American Heritage Month in Goose Creek at the Nov. 14 City Council Meeting. 
Mayor Habib, who was joined by Chief Lisa Collins of the Wassamasaw Tribe of Varnertown Indians, praised "the contributions that Native Americans have made and continue to make in our state and country, and how important they are in our immediate community. We are very honored." 
« Back to News