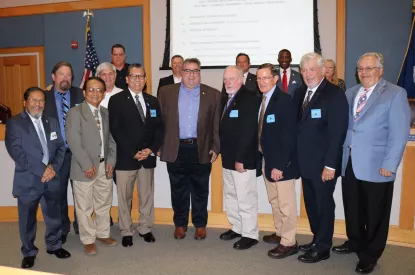 Mayor proclaims Knights of Columbus Family Week

Aug 16 2018
Mayor Greg Habib has proclaimed Aug. 12-18 as "Knights of Columbus Family Week" in Goose Creek.
Members of the Knights of Columbus Immaculate Conception Council 11991 joined Mayor Habib at Goose Creek City Council's Aug. 14 meeting, where the Mayor read a proclamation honoring the organization.
The Knights of Columbus is a Catholic, family organization with over 1.8 million members. The group promotes family life through prayer, reflection, and programs that benefit families throughout the world.
« Back to News