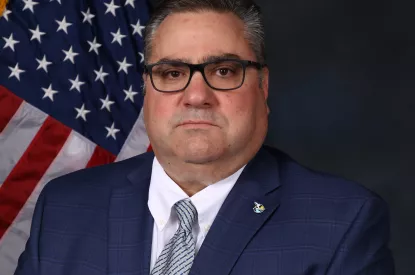 Mayor Habib elected President of Association of South Carolina Mayors

Oct 8 2021
The Association of South Carolina Mayors elected new officers and board members for 2021 – 2022, and elected Goose Creek Mayor Greg Habib as its president. Officers serve one-year terms, while board members serve three-year terms. 
Mayors around the state established the Association in 2011 under the umbrella of the Municipal Association of South Carolina.
"The goal of the Municipal Association is to support every city and town," Mayor Habib said. "I want the goal of the Association of South Carolina Mayors to support all 271 mayors in the state."
The Association provides opportunities for mayors to more fully engage in advocating for issues that affect cities and towns; to network, share ideas and best practices with other mayors; and to take part in educational activities.
The organization elected these new officers and board members:
President: Mayor Greg Habib, Goose Creek
Vice President: Mayor Alfred Mae Drakeford, Camden
Immediate Past President: Mayor Barbara Blain-Bellamy, Conway
Newly elected board members: Mayor Stephen Murray, Beaufort; Mayor Nathan Senn, Laurens; Mayor Teresa Myers Ervin, Florence.

Returning board members: Mayor Brandy Amidon, Travelers Rest; Mayor Brendon Barber, Georgetown; Mayor Michael Butler, Orangeburg; Mayor Jimmy Carroll, Isle of Palms; Mayor Brian Peterson, Liberty; Mayor Brian Ramey, Westminster.
« Back to News