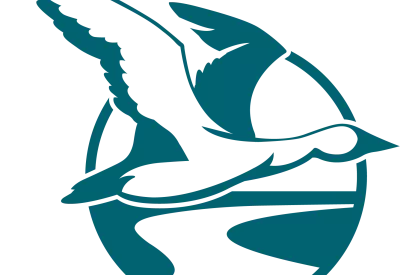 Mayor addresses issue of emissions from Century; Info phone # and website released

Oct 11 2023
Residents can receive the latest update from Century Aluminum regarding emissions, report emission, and request to be contacted by Century by calling 312-696-3131. 
Visit www.MtHollyUpdates.com for the latest information from Century Aluminum.
***
Mayor Habib posted the following message on Oct. 2 in response to concerns about emissions from the Century Aluminum plant, which is not within City limits, but has affected nearby City residents: 
Oct. 2, 2023
I have heard from many of you this week regarding dusty emissions from the Century Aluminum plant. Residents in the area are understandably concerned about the white dust that has spread through parts of our community.
First and foremost: I share your deep concern about this situation. Today, Rep. Brandon Cox and I met with the leadership of Century Aluminum to get to the bottom of what this dust is, what is causing it to leave the plant, and when we can expect the problem to be solved.
I have also reached out to the Governor's Office to make sure DHEC is doing everything it can to assist (DHEC has in fact been notified, and I am expecting an update from DHEC soon).
Here is what Rep. Cox and I found out from Century: 
The white dust is Alumina dust, which is produced during the smelting process. Alumina dust is not supposed to leave the plant. In fact, the retention of Alumina is an important part of the plant's ability to make more aluminum.
Century believes the emissions may be caused by an unusual failure in the plant's baghouse. As you may know, all exhaust from the manufacturing process runs through a scrubber to clean the air, and the Alumina dust is collected into the bags in the baghouse. Century Aluminum then takes the dust and reintroduces into the manufacturing process to make aluminum.
They are not 100% sure of the reason for the failure, but are looking at two potential possibilities. First: A recent change of suppliers for the filters in the baghouse took place, and Century knows that on three occasions a very small portion of the bags failed. They are currently investigating another batch of bags that will be replaced as a warranty issue. 
The second possibility are recent episodes of high pressure in the bag house. Century believes these episodes combined with the failing bags are resulting in the emission problems over the past several months. 
Century reported the issues to DHEC and is working with DHEC and technical experts in the field to solve the issues. DHEC has two toxicologists in their Charleston office who are familiar with Century Aluminum and aluminum oxide. They have employed three full-time employees in the bag house to identify problems, and they keep a contractor onsite 24 hours a day to address any further issues that may occur. They are soon going to be able to return to their original bag supplier. Finally, they have recruited technical consultants to help them identify the pressure problem. 
To be clear, Century assures us that they are working diligently to address these emission issues. I do not doubt this. The Mt. Holly aluminum smelter has been in operation for more than 40 years. They employ hundreds of our friends and neighbors and have a tremendous impact on our local economy. In my 40 years of living here, I do not recall another issue related to emissions from the plant. 
I am confident that Century Aluminum has been transparent with me and DHEC. We are hopeful they will have a resolution soon, and we expect to receive an update from DHEC. 
Thank you for your concern and your patience. As soon as more information is available to me, I will share it with you.
Thank you,
Greg
« Back to News