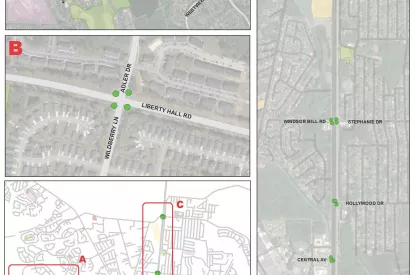 Mast arm repainting begins at City intersections

Aug 6 2018
Several traffic light mast arms within the City need repainting, and the contractor is beginning that process tonight at the intersection of Westview Blvd. and Crowfield Blvd, and continuing at the intersection of Hamlet Circle/Corporate Parkway and Crowfield Blvd.
Intersections will not be closed to traffic, but there may be temporary lane closures or lane shifts.  The contractor has informed us that the majority of this work will be done at night.   As shown on the map, other intersections scheduled for mast arm repainting include Liberty Hall Road and Adler Drive/Wildberry Lane; and at six Highway 52 intersections, from Liberty Hall Road to Old Mt. Holly Road.
We'll provide updates as this work continues.
« Back to News