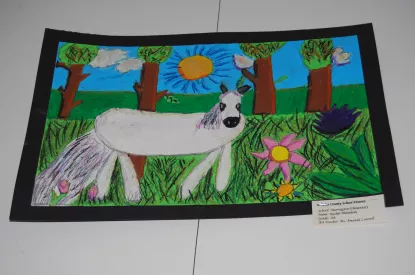 Marrington Elementary artwork on display in February

Feb 16 2018
The artwork of Marrington Elementary School students is being shown off at the Goose Creek Community Center in February.
Each month, the Community Center's inside wall displays the paintings and artwork of area talent.
Marrington Elementary art teacher Amanda Luttrell's students work in many varieties of media throughout the year, from crayons and colored pencils, to clay and acrylics. The artwork on display is a small sample of the students' impressive output.
Residents are invited to drop by the Community Center to check out the Artists of the Month.
« Back to News