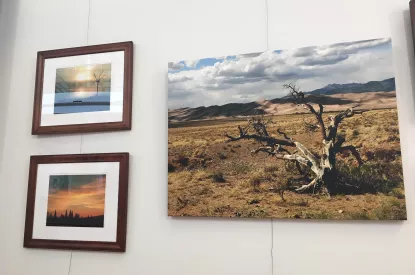 Local artists featured at Community Center

Feb 11 2019
Each month, the Goose Creek Recreation displays the work of a local artist at the Community Center.
This month's Artist of the Month is photographer Terry Fortman, a native of St. Louis who has lived in Goose Creek for five years.
"I have always been in interested in photography," Terry said. "I enjoy photographing landscapes, flowers, animals and nature, along with travel photography."
The public is welcome to come check out Terry's work at the Community Center, located on the Municipal Center campus at the Recreation Complex.
« Back to News