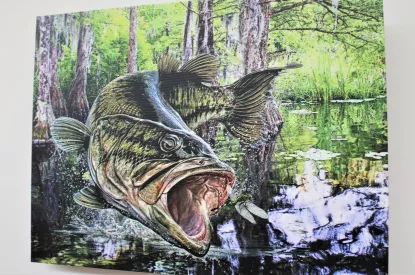 Local artist featured at Community Center

Nov 8 2019
Everyone is invited to the Goose Creek Community Center to see local artist Pamela Corwin's wildlife-inspired works. A selection of Corwin's artwork is on display this month on the wall near the main entrance. 
"My favorite subjects are wildlife, especially horses," Corwin said. "I also like landscapes or natural settings."
Corwin is a contributing artist to South Carolina Wildlife Magazine.
« Back to News