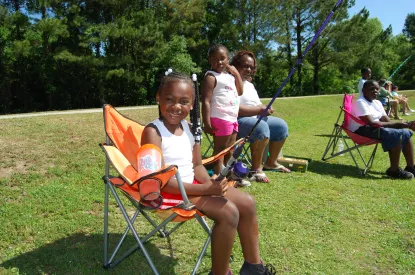 Kids invited to day of fishing

May 2 2017
Nothing beats spending a few hours fishing – and area kids are invited to do just that at the upcoming Youth Fishing Rodeo.
Registration is underway for the free event, which takes place at the lake behind the Goose Creek Municipal Center from 9 a.m. to 1 p.m. on Saturday, May 13.
Goose Creek Recreation is hosting the rodeo with the South Carolina Department of Natural Resources. All kids age 16 and under are invited to take part. Bait will be provided, but participants should bring their own rod and reel. Coolers and pets are not allowed, and participants must be accompanied by an adult.
The day will include educational exhibits. In addition to SCDNR, the fishing rodeo is sponsored by the City of Goose Creek, the Berkeley County Legislative Delegation and the Harry Hampton Memorial Wildlife Fund.
To pre-register visit SCDNR online or call (803) 737-8483. Same-day registration will be available on May 13.
« Back to News