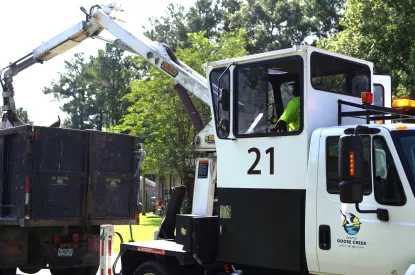 How to request a bulk item trash pick-up

Nov 10 2023
In addition to the weekly trash pick-up, the City's Public Works Department can pick up bulk items from your homes. This includes items such as refrigerators, other large appliances and furniture.  Use our online form to place your requested pickup.   
Or, call 843-824-2200 to give us your address and a description of what you need to be picked up.
Note: Items such as computers, monitors, TVs and printers must be taken to the Berkeley County Convenience Center on Oakley Road. 
« Back to News