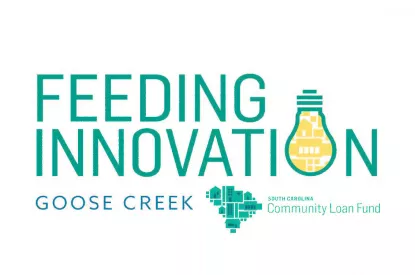 Healthy food entrepreneurs invited to take part in City, SCCLF initiative

Jul 11 2019
Are you a healthy food entrepreneur? An exciting new program will provide crucial information, as well as a chance at $12,500 to help your dream business become a reality.
The City of Goose Creek is partnering with the South Carolina Community Loan Fund to promote healthy food businesses through the 2019 Feeding Innovation Goose Creek. The goal is to educate and support entrepreneurs interested in developing or expanding healthy food businesses in "food deserts" or under-served areas of the state. Examples of healthy food businesses include farmers' markets, mobile markets, corner stores, and CSAs.
Applicants in South Carolina are invited to visit SCCLF's website to learn more about or apply to the program.
The eight-week course begins Aug. 13, 2019. Experts from Clemson Extension will offer crucial steps to develop healthy food business plans – from marketing and financial planning to negotiations and deal-making. The program culminates in a Pitch Night, where entrepreneurs present their business plans to a panel of judges. The entrepreneur with the strongest business plan will be awarded $12,500 in seed capital.
"We are looking forward to bringing the tenth round of Feeding Innovation to Goose Creek," SCCLF CEO Anna Lewin said. "Since the program began, it has facilitated the completion of 63 business plans and prepared entrepreneurs across the state to launch, sustain, or expand their businesses. We can't wait to see more healthy food entrepreneurs take advantage of this unique learning opportunity and apply their knowledge for the good of their communities."
"We are excited to partner with SCCLF on this initiative," Goose Creek Economic Development Director Matt Brady said. "We recognize the need for healthy food businesses in town and throughout the region. This type of program helps entrepreneurs set themselves up for success."  
Feeding Innovation Goose Creek will take place at the Goose Creek Activity Center at the City's Recreation Complex on Tuesday evenings from Aug. 13 to Oct. 1. Applications are due July 19. A $100 deposit is required, and is refunded upon completion of the program.
« Back to News