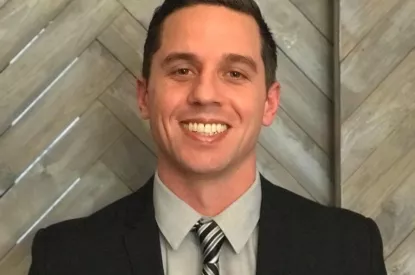 Harmon elected to Goose Creek City Council

Mar 26 2019
Christopher Harmon will be the City of Goose Creek's newest City Councilmember.
Goose Creek voters took to the polls on Tuesday, March 26 to fill Council's vacant seat. Harmon defeated three other candidates: Jeremy Barclay, Alan R. Fix and Marvin Martinez.
In unofficial results, Harmon captured 531 votes (57.3 percent). Barclay finished second with 203 votes (21.9 percent). Martinez (156 votes, 16.8 percent) and Fix (34 votes, 3.4 percent) finished in third and fourth place, respectively.
There were 2 write-in votes, for a total of 926 total votes cast.
The votes will be officially certified by Berkeley County at 10 a.m. on Thursday.
Harmon will serve the remaining two years of former City Councilmember Brandon Cox's four-year term. Cox won a seat on Berkeley County Council last fall.
Voting in Tuesday's election was the first in recent history that did not take place at City Hall, but instead took place in the regular voting precincts throughout the City.
« Back to News