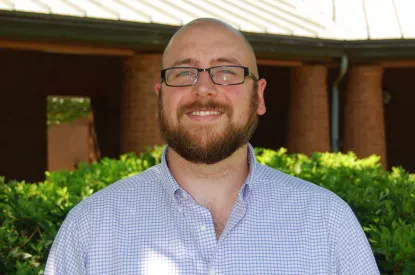 Goose Creek welcomes new Assistant City Administrator

May 18 2017
Goose Creek has a new Assistant City Administrator.
Daniel Moore joined the city last week. In his position, he will assist with the municipality's day-to-day operations.
"Daniel has a very positive attitude and a great work ethic," Goose Creek City Administrator Jake Broom said. "He will serve a vital role in implementing the vision set forth by Mayor Heitzler and City Council. He and his family are a great addition to our team and our community."
Moore arrives from the City of North Augusta, where he served as Public Services Administrative Coordinator. In North Augusta, he worked across the full spectrum of local government. He handled many special projects, including implementing and managing the city's new website.
Moore was North Augusta's first graduate of the South Carolina Municipal Association's Risk Management Institute. He holds a Masters degree in Public Administration and a Bachelor of Arts in Communication Studies from Augusta University.
"My family and I are so pleased to become a part of this great community," Moore said. "It is a privilege to work alongside such a great group of people, and I will do my best to serve the City of Goose Creek."
Assistant City Administrator Daniel Moore can be reached at (843) 797-6220 ext. 1112, or [email protected].
« Back to News