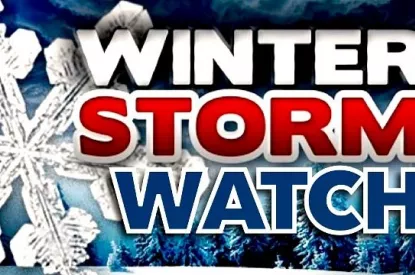 Goose Creek under Winter Weather Advisory; City offices to close early on Friday

Jan 21 2022
Reminder: City offices will close at 3 p.m. today (Friday, Jan. 21) in anticipation of the potential for freezing rain beginning this afternoon. The Lowcountry is under a Winter Weather Advisory this afternoon until Saturday morning. Watch the latest storm coverage.
***
Update: The entire Lowcountry is under a Winter Weather Advisory from 3 p.m. Friday to 7 a.m. Saturday. Freezing rain is likely beginning on Friday afternoon, with ice accumulation of up to 1 inch a possibility. 
***
Update: In anticipation of the expected icy weather conditions, City of Goose Creek offices and facilities will close at 3 p.m. tomorrow -- Friday, Jan. 21. This includes City Hall, Recreation, Municipal Court, Department of Public Works facilities and offices as well as the City's Crowfield Golf Club and driving range.  City Fire and Police services will continue to operate as normal.
***
Weather update on Jan. 20: The Lowcountry – including Goose Creek – is under a Winter Storm Watch due to the possibility of ice accumulation on Friday and early Saturday. We are fully preparing for the worst, which may include icy roads by Friday afternoon/evening and overnight into Saturday. We encourage everyone to stay updated on the latest via local media, and to plan on staying off of the roads should icy conditions materialize as expected.
Click here for a Live 5 News' update on Thursday morning.
And here is a briefing from the National Weather Service.
« Back to News