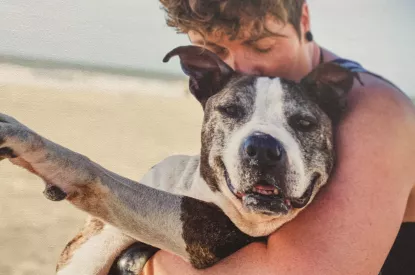 Goose Creek photographer featured at Community Center

Aug 17 2020
Jeanne Taylor, an award-winning and published photographer based in Goose Creek, is this month's featured artist at Goose Creek Recreation's Community Center. The talented photographer specializes in pet portraits in both natural and studio settings. Everyone is welcome to check out her work, which is on display just beyond the Community Center's main entrance.
In addition to her own work and creative pursuits, Taylor supports several local animal shelters by photographing their adoptable animals, lending her talents to fundraising for the shelters, and volunteering in at least one shelter a week.
For more information on this month's featured artist, visit www.JTPetPics.com.
« Back to News