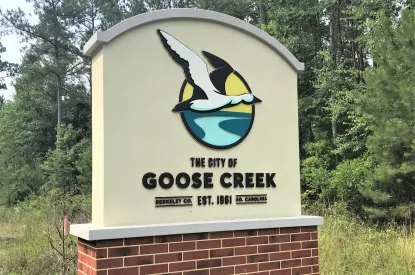 Goose Creek makes 2020 'Best Places to Live' list

Sep 22 2020
Goose Creek has been named one of the Best Places to Live in the entire country.
Money Magazine's "Best Places to Live in America" list for 2020 includes the City of Goose Creek at #38. Evans, Ga., garnered the publication's no. 1 ranking.
In its description of Goose Creek, the magazine pointed to a number of factors that went into its ranking:
"Life in Goose Creek is pretty sweet … home prices are in the $200,000 range, almost half as much as in Charleston. Meanwhile, Berkeley County's economy is growing at a steady clip, with the county GDP almost doubling since the 2008 recession, thanks to industry giants like Google, Volvo Cars North America and DuPont building outposts in the area."
Read more about Goose Creek's ranking, as well as the other cities who made the 2020 list.
« Back to News