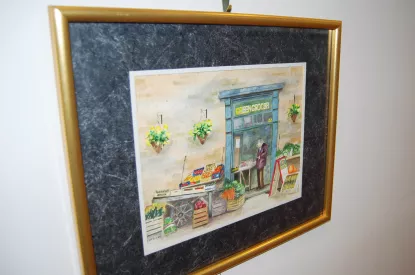 Goose Creek artist's work on display

May 11 2017
Crowfield's Susan Selvey is May's Artist of the Month at the Goose Creek Community Center. Residents are invited to come check out the talented painter's work, which is on display near the Community Center's entrance.
A native of West Virginia, Selvey moved to Goose Creek in 1990 and is an exhibiting member of the Goose Creek Artist Guild. Her "Window Flowerbox" painting won the city's Purchase Award in 2014. She is a member of the Pastel Society of South Carolina.
Selvey uses watercolors and pastels in her paintings, which often are inspired from her trips overseas. "I also enjoy painting South Carolina and pastoral scenes," she said in her bio. "I advocate realism and want my paintings to portray a sense of delight, and a feeling that the viewer could step into the painting and be an active participant in the scene."
« Back to News