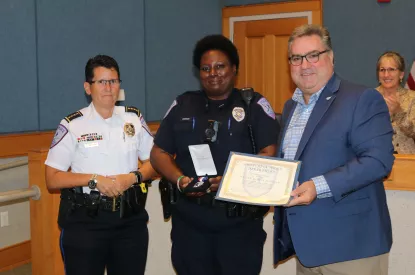 GCPD Officer honored for heroic, life-saving action

Sep 13 2023
Goose Creek Police Department Officer Alyssa Bodison was honored by Mayor Habib and Chief Roscoe at the Sept. 12 City Council meeting. Officer Bodison received a Life-Saving Award for her quick action on July 4 that saved the life of an attendee at the City's Fourth of July celebration. 
After seeing that the man was in distress, Officer Bodison did not hesitate to take action. She performed life-saving measures until a medic team from the GCFD arrived. Officer Bodison was honored with the City of Goose Creek Fire Department first responders who continued the successful life-saving effort. Pictured with Officer Bodison are Firefighter McGuigan, Firefighter/Paramedic Quinn, Firefighter/EMT Melchionne and GCFD Assistant Chief Harris.
To all of our incredible first responders, THANK YOU for your service!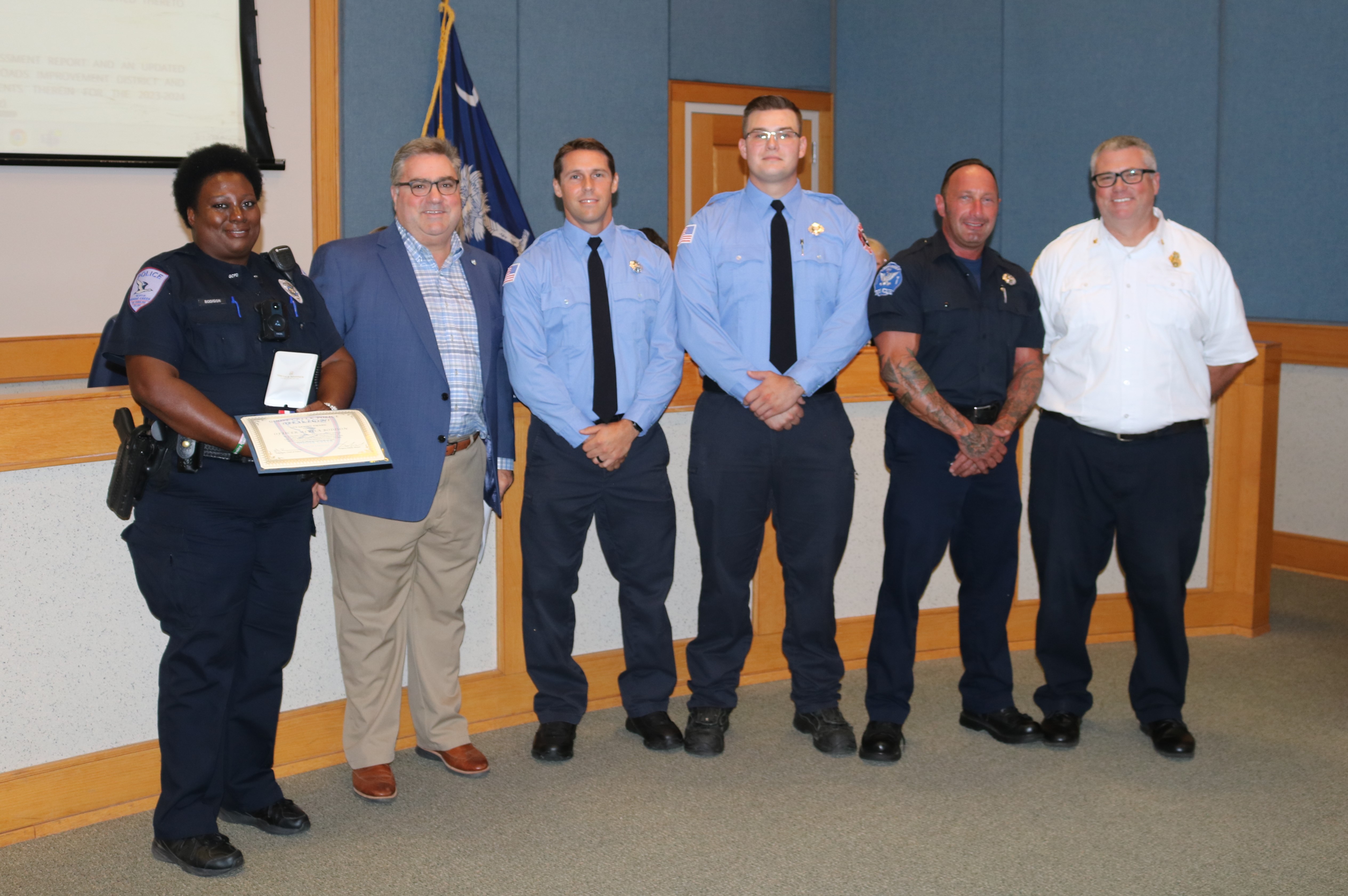 « Back to News