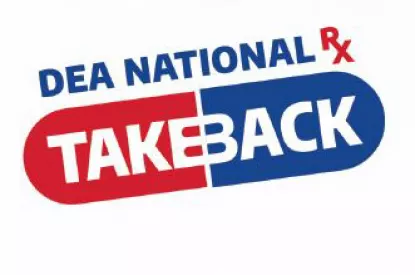 GCPD a drop-off location for National Rx Drug Takeback

Oct 26 2018
Goose Creek residents are invited to take part in a nationwide initiative involving prescription drugs. Saturday, Oct. 27 is the DEA's National Prescription Drug Takeback Day, and the Goose Creek Police Department is a drop off location.
Bring your unused prescription drugs to drop off in the GCPD lobby between 10 a.m. and 2 p.m. on Oct. 27. If you cannot make that time, there is a drop box in the GCPD lobby that can be accessed at all times.
Visit DEATakeBack.com for more info on this important initiative.
« Back to News