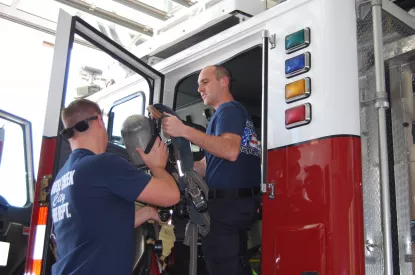 GCFD moving in to new station

Mar 30 2017
The Goose Creek Fire Department began the process of moving into its new Headquarters Station on Button Hall Avenue earlier this week. 
The 32,000-square-foot station, located next to the city's Department of Public Works, will replace the current headquarters station on Button Hall Avenue. When the move-in is complete, an open house will be scheduled for residents to tour the impressive facility.
The Headquarters Station will be the city's second new fire facility to open in as many years. Goose Creek Fire Station 3, on Old Mount Holly Road, began operations in 2016.
« Back to News