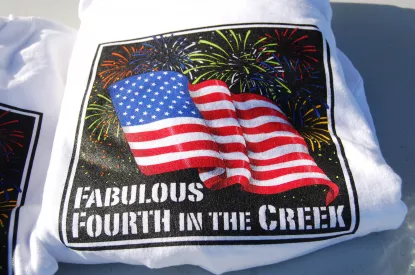 Fourth of July celebration cancelled

Jul 3 2017
The City of Goose Creek's "Fabulous Fourth in the Creek" celebration has been cancelled due to heavy rainfall over the past 24 hours. The field used for parking at the Municipal Center is susceptible to flooding, and would not be safe for use on July 4.
"We are extremely disappointed to have to cancel," Recreation Director Gary Stuber said. "Because of the amount of rain, there was simply not enough time for our parking area to dry out before tomorrow's event."
The cancellation due to rainfall is only the second in the event's 28-year history. The event will not be rescheduled.
« Back to News