Fall Festival postponed until Oct. 8

Sep 26 2022
The 2022 Fall Festival has been postponed to its Oct. 8 rain date. The Goose Creek Recreation event will take place from 10 a.m. to 3 p.m. on Saturday, Oct. 8 at City Hall.
Read more about the 2022 Fall Festival.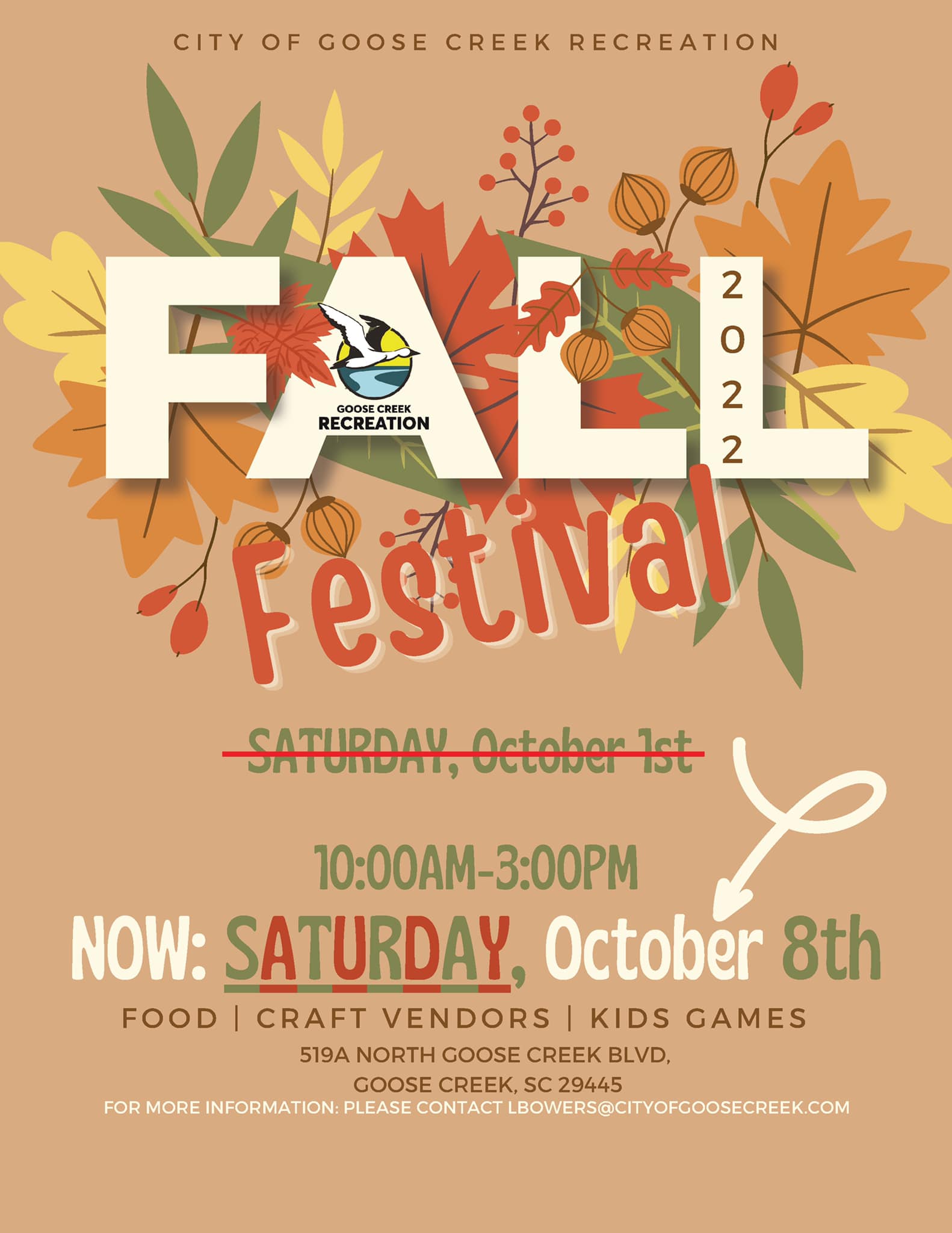 « Back to News