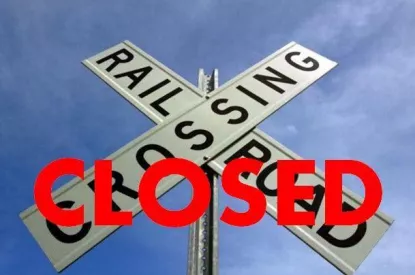 CSX informs City of 2 upcoming railroad crossing closures

Sep 18 2019
The City has been notified that two area railroad crossings will be temporarily closed next week for repair work.
The crossing at Button Hall Avenue and Hwy. 52 (N. Goose Creek Blvd.) will close at 8:30 a.m. on Tuesday, Sept. 24, and will remain closed for up to three days. The crossing at Medway Road and Highway 52 will close on Wednesday, Sept. 25, and will also remain closed for up to three days.
Southern Commercial Development LLC, which works with CSX Transportation during crossing closures, informed the City of the upcoming closures on Sept. 18. 
We will share any updates or time estimates for the closures as soon as we receive them. 
« Back to News