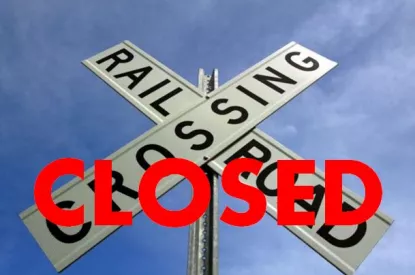 CSX announces railroad crossing repairs on Red Bank Road

Feb 18 2022
The City has been alerted by CSX Transportation that routine railroad track maintenance and repairs will take place next week at the Red Bank Road railroad crossing at the entrance to the Naval Weapons Station / Joint Base Charleston. The current start date for this work is Thursday, Feb. 24, between 4 and 5 a.m., and the repairs should be complete by Friday, Feb. 25 at 5 a.m.
CXS will place signs on Red Bank Road notifying motorists of the detour route. In addition, the crossing at Keene Lane and the end of Liberty Hall Road, located just off of Henry Brown Blvd., is set for repair work earlier in the week on Feb. 22. Property owners in that area should be contacted directly by CSX to coordinate any temporary road closure.
As we receive more updates, we will share them here.
« Back to News