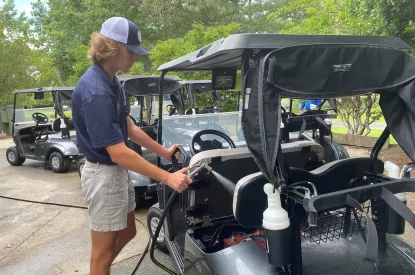 Crowfield is home for champion golfer

Jul 6 2021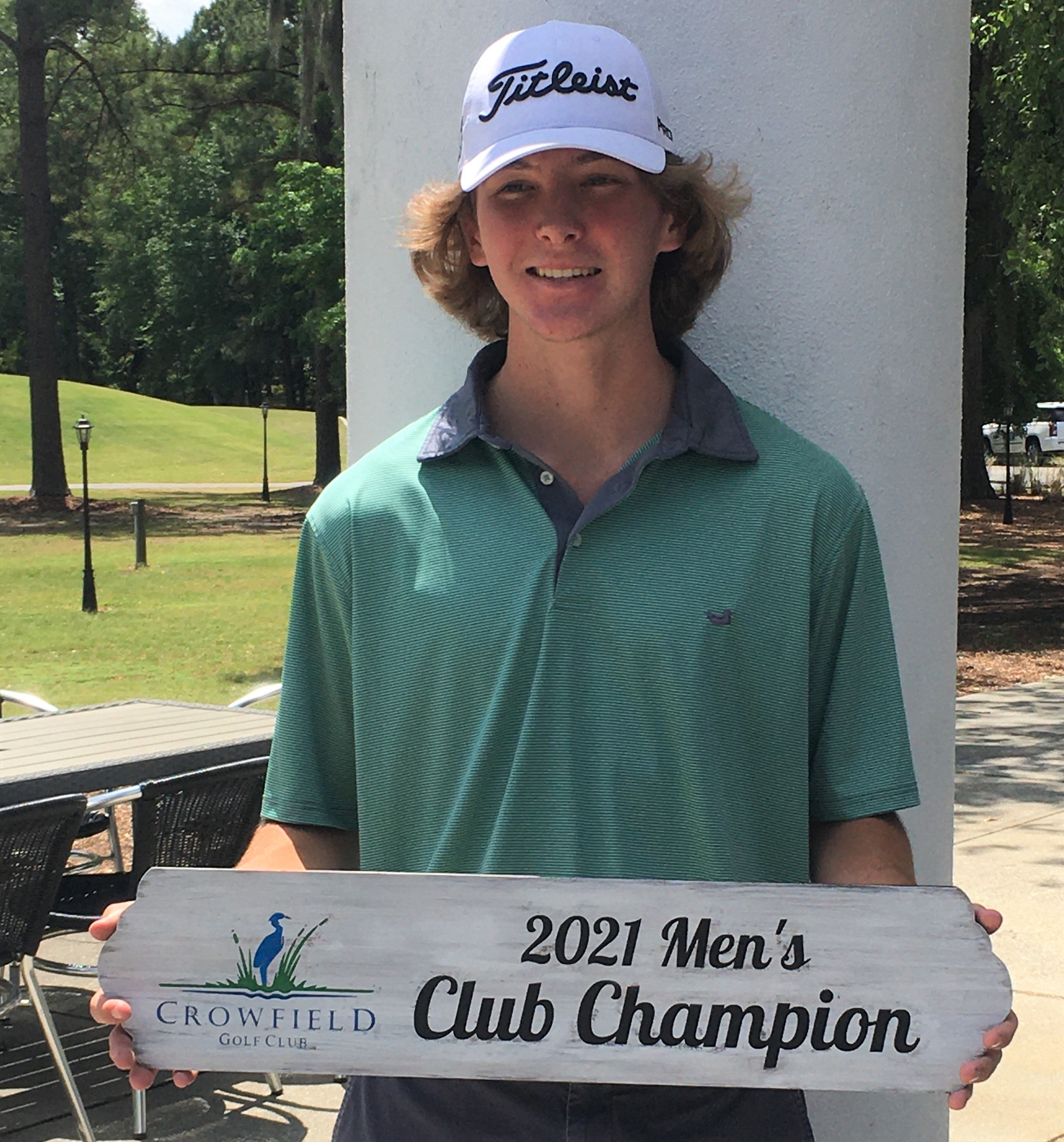 If you're looking for Blake Lee, Crowfield Golf Club is a good place to start. The recent Stratford High School graduate is the Region 7-AAAAA Golf Player of the Year and the winner of the 2021 Crowfield Men's Club Championship. He's also an MVP at the City's Crowfield Golf Club, where he has worked part time over the past two years.
 
Blake learned the game of golf from his father. "My dad taught me how to hold a club in my hand when I was two," he said. "So I picked it up and haven't stopped since."
 
This fall, the three-time All-Region selection will attend the College of Charleston where he hopes to walk on to the Cougar golf team. Blake says his summer schedule is full, but that he tries to play golf every day. He loves the game as much today as he did when he was a small child growing up in Goose Creek. "You never know how you're going to play," he said. "You never know what you're going to get with golf … and that keeps you coming back for more."
 
When he's on the clock, Blake helps keep the golf carts at Crowfield in great shape for customers. "We make sure we have enough carts for the golfers – we wash them, and make sure they are extra clean for our guests so they can have the best experience while they are here," he said. "I do like working here… I don't want to say it's a laid back environment because we really get our stuff done, but I do really like the people here."
 
Thanks for your hard work, Blake, and good luck at C of C!
« Back to News